Indie Book Promo would like to welcome Kriss Morton aka Cabin Goddess to the blog.  We at IBP want to introduce authors to book bloggers.  Remember from last week, this introduction to Kriss is not an invitation to pepper her with review requests.  It is, however, an encouragement to go visit Kriss!  She's cool and has a very cool, very popular blog.  Feel free to stalk her – leave her a comment to say hi!  I hope you enjoy learning about Kriss and return every Friday to learn about a new book blogger – remember……Make Some Bloggy Friends!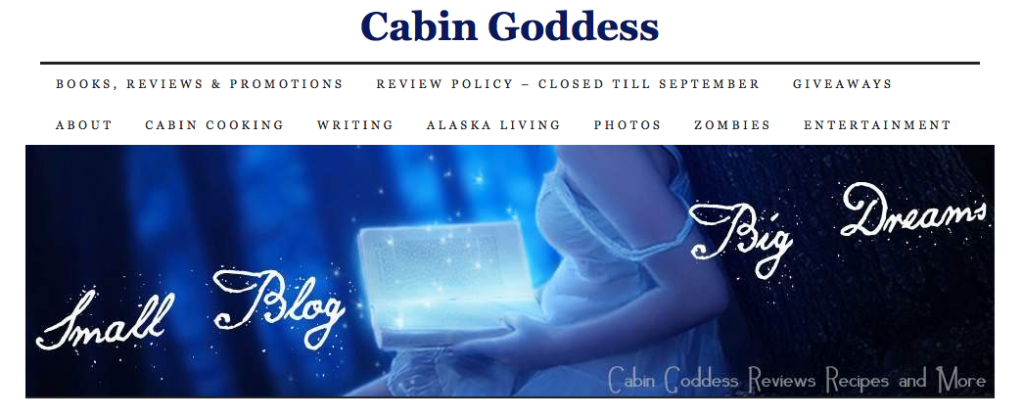 IBP – Do you see yourself as a voracious reader?
Kriss – Yes, last year along I read over 220 books, and the ones over that were for school, so closer to 250. I love to read. The only problem with writing and blogging about them is now I do not have as much time to read and the choices I have are different.
IBP – How long have you been blogging?
Kriss – Depends on what type of blogging. I used to maintain a Xanga site back from 2002 till 2009. I had a LiveJournal.com account, still do, from 2003-now. I have been maintaining websites and have owned my own domain since 1997. I have always had my hand in design and code. Blogging from a serious and professional point I started doing for my New Media class for my journalism degree back in the fall of 2007. My self hosted WordPress.org blog started then. I stopped maintaining and removed that blog this last fall. Cabin Goddess has been around since June 2009. Last fall I started another blog called Alaskan Dreams- a pocketful of snowflakes where I share my photography, my poetry, reviews, and more random fun things that are not specifically related to reading.
IBP – What made you decide to start book blogging?
Kriss – I was asked to be part of a blogger and author related event. As a writer I was invited to be part of a Triberr.com tribe back in September of 2011. I maintained Cabin Goddess and shared recipes, photography, and all manner of aspects from Alaska and my cabin. It started off as an experiment because I had no internet access do to locality. But I had an iPhone and a wordpress.com app. I was maintaining the blog I started for the class still, I knew how to keep one that was up to par and journalistically sound that followed AP Standards. So why not do something to share my photography, poems, and stories. At times when the weather was OK I walked up the road to get a better signal. It was fun, it was not posted to daily or even more than twice a week.
IBP – What genre(s) does your blog focus on?
Kriss – I do not focus on one genre. I am a medievalist by education, but I also love Brit Lit, Russian Lit, French Lit, American Lit, American Renaissance, you name it. I have issues with genre labeling, it is a new thing. There are literary conventions which I adhere to when I read. I enjoy criminal and procedural mysteries, horror books, fantasies of certain kind, the new "urban" genre I enjoy also, paranormal etc. I love a good mystery, psychological terror, thrillers.. I want to have fun. I am not a big fan of straight romance. Historical romance is OK, paranormal romance is ok. Romance in a book is fine but a book centered around Harlequin romance is annoying for me. I have mentioned it has something to do with my parents asking a babysitter how to read to me at night and she would read out loud from her books which were Harlequin Romances, so I jokingly say I have Harlequin Romance related PTSD.
IBP – Has your reading tastes changed since you started your blog?
Kriss – Not really, I read what I want. What has changed is I will take chances with books I would not normally pick because I am asked to read them for review or help with a book tour. My parents are huge supporters of the arts, it rubbed off on me. This is my way of supporting the arts from up here in AK. I do not have the money to give, but I have my time and my own creativity and talents to do so.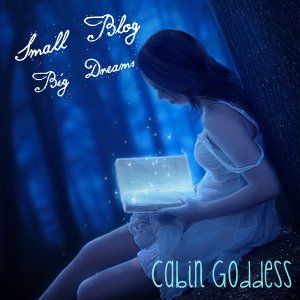 IBP – Do you post reviews on your blog?
Kriss – Yes I do, at least two a week. I also post them on Amazon and Goodreads plus a couple of boards I am on as part of their reviewer staff. I created a thing called Review & a Recipe. It stemmed from my foodie dream. I wanted to be a foodie blog, but I was sucked in deep to reviewing and why not marry to the two and have fun. I hate doing things normal. I want to be creative and make who ever and what ever project and book I write about on my blog shine.
Many times I take whatever book I am reviewing or hosting and I use them as part of the Tuesday Teasers book meme. I love to high light a book and this is a fun way to get it out there.
IBP – How many review requests do you get each month on average?
Kriss – There is no average. This month alone I have received 39 requests (I had to look that up). What is infuriating is only four used my review policy link or even followed my guidelines.
IBP – Do you have a Review Policy or something similar?
Kriss – Yes I do, a very specific one. It has a mail link that when used will pop up for any mail program associated with your computer including online mail – yahoo or gmail or msn. It will have a specific subject line that my mail program filters so it is the first thing I see when I open up my gmail. I still am working out on how I deal with all the requests, but I do not say yes to all of them.
IBP – Do you review Indie or Small Pub books?
Kriss – Both and I also review Trad 6. I review what I read, not all of it but some. Mostly what I am asked to review and at least three a month that are my choices.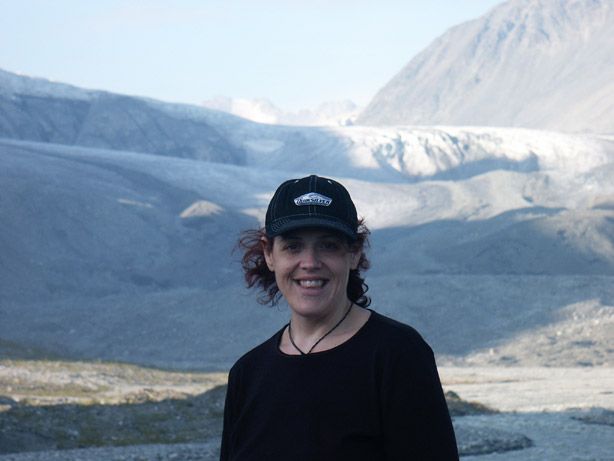 IBP – Do you host guest posts or interviews?
Kriss – YES! I have also created a special Friday author spotlight that allows the author to integrate an introduction of themselves as an author, their world, their characters or one specific one. I call it a fourth wall breaking self-interview piece. From Arizona to Vermont – Presenting Natasha Troop  was written by an author and it is an incredible piece. I had not read the book yet, but when I did I realized how it was even more incredible. She had incorporated the world outside, hers and her love for Vermont, with the world her book takes place in and its characters. She had a character interview her as an author through interaction within the piece. I ended up challenging authors to do the same. So far I have had five take up the call and will be featuring them each Friday.
IBP – What information do you require when an author approaches you?
Kriss – BOOK (mobi or kindle format. If you are going to gift me a Kindle or smashword copy it needs to go to my email atkristine.morton@gmail.com or I will need a smashword code)
DIGITAL COPY OF BOOK COVER (you need to send me the HIGEST RESOLUTION of this, I have the necessary qualifications and skills to create smaller images as needed for post)
AUTHOR BIO (both SHORT and LONG)
AUTHOR PHOTO (again, highest resolution you have and if you have a selection I can choose from, great! I like choices!
SOCIAL MEDIA LINKS (Facebook, Twitter, Goodreads author page, Amazon author page etc)
GIVEAWAY- interested in donating a copy of the book? List what format and ALL the answers to the questions laid out above.
Is this to be part of a Blog Hop or Tour?
Is there a time frame (again first-come, first-serve but if you are making contact to arrange this then telling me right away means securing my blog as a stop in the hop/tour)
GUEST POST OR INTERVIEWS (If you are interested send any you have, if you are not interested please tell me "NO" so I do not ask)
RECIPE  Only if you want to be considered for Review & a Recipe (let me know if you have a specific one in mind OR if you are interested in having one created for a character or the subject matter of the book)
CHARACTER INTERVIEW (If you are interested let me know. If you have one already done up then please attach it!)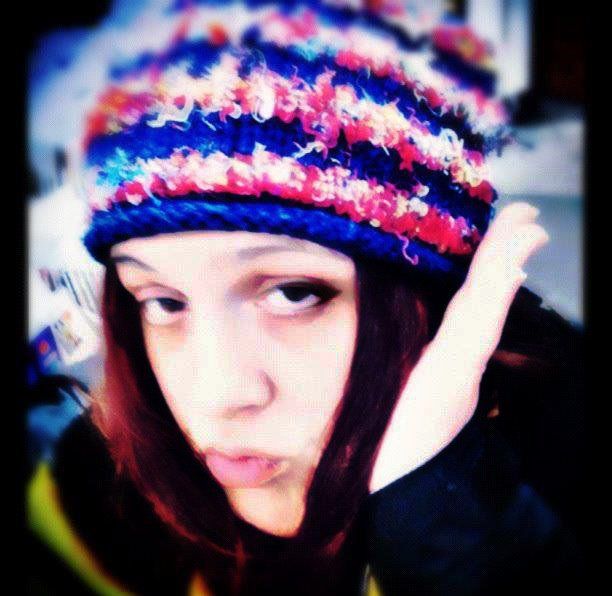 IBP – How can we stalk you?
Kriss –   Personal Facebook
My Deviant Art page where I have some of my photography on
My Alaskan Dreams page which highlights authors, my poetry and more.
We'd like to thank Kriss for dropping by today and answering some of our questions.  Drop by her blog and say hi!  Make a bloggy friend!