Indie Book Promo is pleased to welcome Martin Lastrapes to the blog!  He's here to answer some questions and to talk about his book,  Inside the Outside.  If this sounds like a book that you would be interested in, please use the buy links at the bottom of the post to pick up a copy!
IBP -  Try to describe your book in one sentence.
Martin -  Inside the Outside is a dark coming-of-age story about a female cannibal named Timber Marlow.
IBP -  State a random fact about yourself that would surprise your readers.
Martin -  I love professionally wrestling.
IBP -  If you wouldn't be a writer, what you would be?
Martin -  Batman. Or a chef.
IBP -  Do you listen to music while writing?
Martin -  Occasionally, I listen to music while I write. But it can't be music with lyrics, because that's too distracting. Usually I'll go to Pandora and find some classical music or jazz or something like that.
IBP -  How long did it taken you to write your current book?
Martin -  Technically, I spent five years writing Inside the Outside. But I was pretty busy during that five years with finishing college and beginning my teaching career. So, if you just looked at the actual writing, it probably took me two years to write it.
IBP -  Do you see yourself in any of your characters?
Martin -  Oh, certainly. I see a lot of myself in Timber Marlow, my books main character. She's a sweet girl who is curious about the world around her. I also see myself in Billy D. Luscious, particularly how, despite his flaws, he's a good person who wants to make sure the people around him are happy and secure.
IBP -  Did you do any research before start or during of the writing of the books?
Martin -  Yes, I did lots of research for this book. Because it's about cannibalism, I research the human anatomy and also learned about what happens to a body after it has expired. I also did a lot of research on sustainable communities and living off the grid.
IBP -  Are there any new authors that have grasped your interest?
Martin -  Ron Currie, Jr. is just terrific. He has two books, God is Dead and Everything Matters! I love is voice and his style. He's also a wonderful storyteller.
IBP -  Where can your fans find you?
Martin -  Fans can find me on Facebook, GoodReads, and Twitter. They can also get information about me and my writing on my website Inside Martin: The Official Website of Novelist Martin Lastrapes.
IBP -  Vampires or werewolves?
Martin -  Vampires all the way. You'll find out why in my next novel…
IBP -  Are you reading or writing something else at the moment?
Martin -  Yes, I'm currently working on my second book, which is a vampire novel called The Vampire, the Hunter, and the Girl. It's about a vampire, a hunter, and a girl and it will (hopefully) be published in 2013.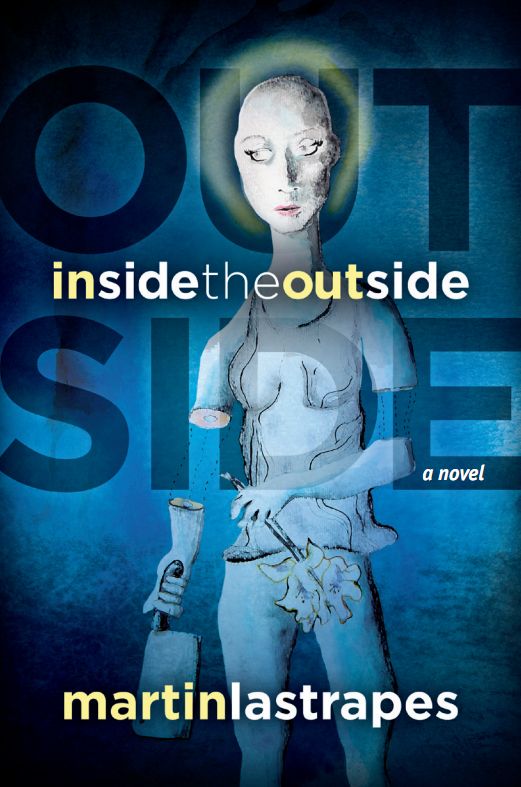 Blurb: Timber Marlow is a teenage cannibal who has lived her entire life within a cult called the Divinity of Feminine Reproach and by the time she is fifteen years old she has already killed three men. When Timber takes an opportunity to explore the Outside, she bears witness to some dark and unsettling truths about the world around her and the integral role she plays in it. In this debut novel, laced with scenes of horrific violence and uplifting humanity, Martin Lastrapes has written a one-of-a-kind story about love, friendship, sacrifice, and cannibalism.
Martin can be found:
Facebook   *   Goodreads   *   Twitter   *   Blog
About the Author
MARTIN LASTRAPES won the Grand Prize at the 2012 Paris Book Festival for his debut novel
Inside the Outside. He studied at Cal State San Bernardino, where he earned a Bachelor's Degree in English and a Master's Degree in Composition.
Buy links: