Indie Book Promo is happy to welcome Leanne Tyler to the blog today! She is here to promote her romantic comedy, The Good Luck Charm, but also to share her thoughts on Making the Reader Laugh with us.  Sit back and enjoy!
Making the Reader Laugh
By Leanne Tyler
I love reading a book that makes me laugh. There is something about humor in books that is endearing to me. I guess that is why I decided to include it in my own writing and why I am now working on a romantic-comedy series.
I found the trick for me is not to try to be funny, because as one editor pointed out in my early years of submitting, my humor came off as slap stick. Well, I don't like slap stick comedy so why would I want to write it? Instead, I let the characters act natural and if they are funny, so be it. And they've become even funnier this way by not pushing the humor.
Having a pet or a small child in a story can instantly add opportunities for humor. In The Good Luck Series I have an overweight bloodhound that is on a special diet and must be exercised on a daily basis. Duke is a lazy dog who has sporadic bursts of energy which can cause all sorts of mishaps for the characters.
Situations within a story can also add humor. In the second book in the series, the heroine is temporarily taking care of Duke, but because she has not had prior experience with a dog her reactions to him leads to a chain of events that is funny.
Can an author guarantee every reader will find what they write funny? No. Even I watch romantic-comedies and I don't always laugh at the funny parts. Likewise, a reader's reaction to a scene or story will depend on their mood. All an author can do is create engaging characters and let the story stand for itself.
The Good Luck Charm  http://tinyurl.com/7xkr9h6
Contemporary, Romantic Comedy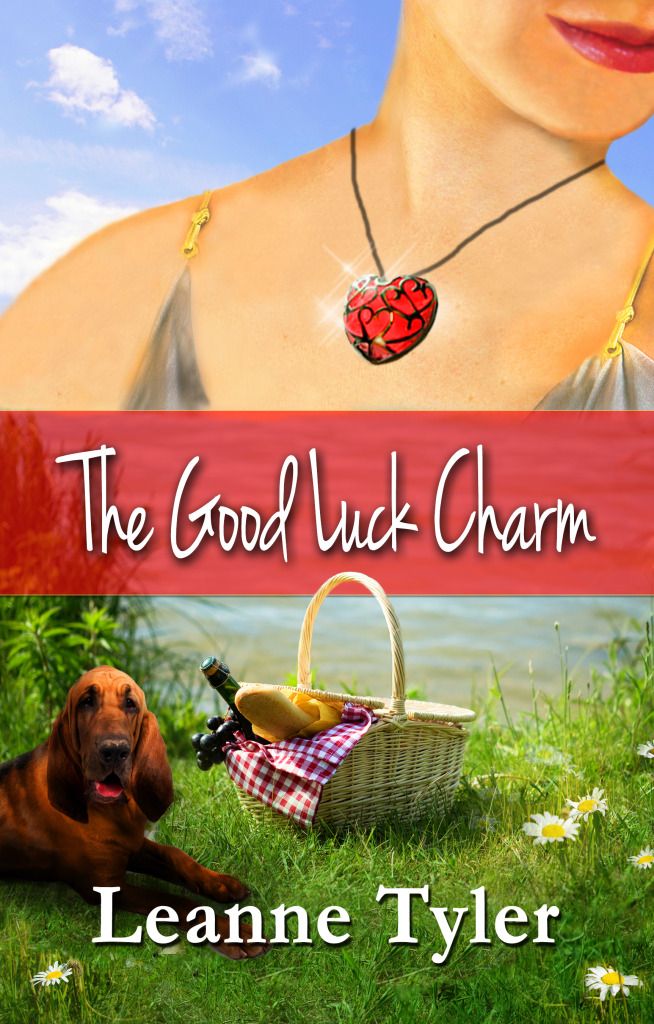 Blurb:
Keely Jones believes all she wants in life is a successful advertising career and a corner office. However, that all begins to change when she bumps into a Frisbee player while jogging with her dog. When she's given a good luck charm she's skeptical about the magic of true love or finding her soul mate. But when things start to heat up between her and Darren, can she truly ignore it? Or will he be the one man who can ruin her career?
Darren Wright has returned to Knoxville to regroup and to join his sister's advertising agency. He isn't looking for anything major to happen in his life, yet when he bumps into a cute brunette and her dog, things begin to change. He's soon promoted to Creative Director and falling for Keely. How can he tell her he works for an opposing firm? And if he doesn't, will he risk losing her for good?
Author Bio:
Award winning author, Leanne Tyler lives in the South and her writing reflects her heritage.
She writes sensual Southern romances whether historical or contemporary. Leanne's debut release Victory's Gate was the 2007 American Rose winner of the Through the Garden Gate contest and was released electronically by The Wild Rose Press in December 2007. Finally in December 2009 the Through the Garden Gate Anthology is available in print and includes the four winning entries.
Stepping into the Contemporary circle, she debuted with her Class of '85 Reunion story It's Always Been You in August 2011. And her first full-length novel Season of Love (Nov. 2011) is a time-travel set in 1850 Charleston, SC. A recent release A Country Kitchen Christmas (Feb. 2012) is a light inspirational romance. Her first indie-publication The Good Luck Charm is a romantic-comedy (May 2012).
Currently she has two upcoming releases from The Wild Rose Press. A short story, Ava is a sweet romance set in the pastoral country side of Georgia in 1836 and Because of Rebecca a full-length novel to be released in print is set in the deep South prior to the Civil War.
She invites readers to step into her world and enjoy the passion.
She can be found:
Social Media Links:
Website      *     Twitter     *     Email      *     Facebook fan page      *     Goodreads
Buy Links:
The Good Luck Charm    *   A Country Kitchen Christmas   *  It's Always Been You   
Season of Love   *   Victory's Gate