Indie Book Promo is happy to welcome to John Heldt to the blog!  John is the author of The Mine and is here to answer some questions about himself and his new book.  If this book sound like something that you would be interested in, use the buy links at the bottom of the post to pick up a copy!
IBP – Tell us about your new release?
John – This is a book that defies labels, in part because I did not write for a particular genre. There is humor in THE MINE, as well as adventure, history, time travel, and an old-fashioned love story that I think will resonate with those who yearn for a simpler time. My protagonist, Joel Smith, is a pretty pampered guy. He has a good heart, but he is spoiled. He has movie-star looks, an encyclopedic mind, a loving family, and all the toys and opportunities a modern man could ask for. He has never known want and sacrifice. But all that changes when he wanders through a time portal to 1941. THE MINE chronicles Joel's evolution from a shallow, self-absorbed college senior to a thoughtful, even courageous young man. The book also raises issues that those of us stuck in the present will never have to address. It prompts us to ask what we would do if we were thrown into the past and carried our knowledge with us. Would we willingly, even forcefully, change the fate of others or let destiny take its course? Joel struggles with that and other ethical questions throughout the book.
IBP – Tell me a little about yourself
John – I am an Oregon native and married father of three who has worked as a reference librarian for the past twelve years. But I come to novel writing as a former newspaper reporter and editor and it is reflected is my work. I favor short, declarative sentences — what some call the Hemingway style — and describing characters and settings in considerable detail. I am also an avid sports fan, fisherman, and home brewer.
IBP – Do you read reviews written about your book?
John – I do, partly out of curiosity and partly because I can learn a lot from them. Developing writers need constructive criticism and readers and bloggers provide it freely. They approach the same book from different perspectives. They have different likes, dislikes, and suggestions. A good writer will take what they provide and apply it toward his or her next work.
IBP – When you made your first sale, how did you celebrate and with whom?
John – I took my lovely wife of 25 years out to dinner.
IBP – Who is your favorite character in your new release?
John – Probably Grace. It is easy to identify with Joel, but Grace was the most fun to draw. She is a walking contradiction: strong but vulnerable, extraordinarily beautiful but humble, and someone who's lived a sheltered life but is not afraid to take chances and defy the norms. She also has a compelling background as the orphaned daughter of missionaries and a woman who has made her way in the world despite formidable obstacles.
IBP – What was your favorite scene?
John – I like so many that it is difficult to pick one. But I think the scene at the baseball game where Grace has fun at Joel's expense is perhaps the most important in the book. Before that exchange, she sees him as an acquaintance – her cocky, flirtatious partner in a hastily arranged double date. Afterwards, she sees him as a serious suitor who makes her question the permanence of her engagement to a Navy officer.
IBP – Did you do any research before start or during of the writing of the books?
John – Yes, and plenty of it. I researched 1941 through books, microfilmed newspapers, college yearbooks, oral histories, archival web sites, and even memorabilia from collectors. When I needed to know whether a person could fly from Seattle to Montana commercially on December 7, 1941, I found an answer from a man in Sweden who collected old flight schedules. I decided early on that I wanted THE MINE to be as historically accurate as possible, so I made few compromises. In one scene, in July 1941, I wanted "Chattanooga Choo Choo" to stream out of a car radio. But the song did not hit the airwaves until a few weeks later that year, so I substituted another song.
IBP – Are there any particular books and/or authors that inspired you and continue to do so?
John – I am a big fan of Vince Flynn, Nelson DeMille, and Ken Follett.
IBP – How can readers stay in touch?
John – I have a blog at johnheldt.blogspot.com and author pages on Amazon and Goodreads.
IBP – What are your thoughts on e-books? (i.e. love them, hate them, wave of the future)
John – I like them, for two reasons. First, they are convenient. People can store entire libraries on a Kindle or a Nook. Second, they are helping to break down barriers in the publishing industry. Writers with interesting stories are now able to bring them to market quickly, to the benefit of all. As a reader, I still favor the look and feel of paper. But I recognize that times are changing. I expect it won't be long before e-books become the norm.
IBP – Are you working on anything new and if so when can we expect to see it?
John – I am working on second time-travel novel. In this one, a middle-aged widow returns to the time and place of her senior year in high school and befriends her younger self. I expect to have it finished by April 2013.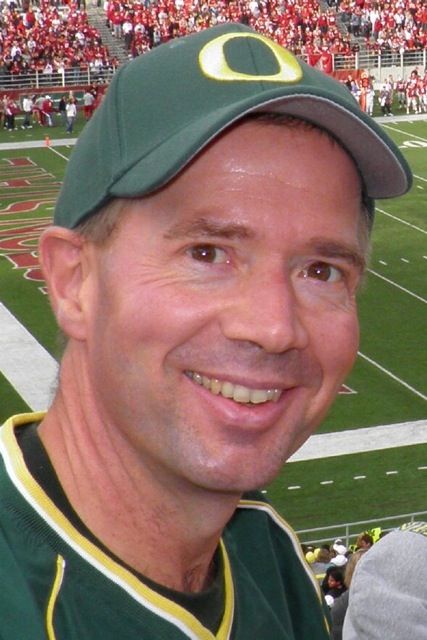 Author Bio
: John A. Heldt is a reference librarian who lives and works in Montana. The former award-winning sportswriter and newspaper editor has loved reading and writing since writing book reports on baseball heroes in grade school. A graduate of both the University of Oregon and University of Iowa, he is an avid fisherman, sports fan, home brewer, and reader of thrillers and historical fiction. THE MINE is his first novel.
Book Blurb
: In 2000, Joel Smith is a cocky, adventurous young man who sees the world as his playground. But when the college senior, days from graduation, enters an abandoned Montana mine, he discovers the price of reckless curiosity. He emerges in May 1941 with a cell phone he can't use, money he can't spend, and little but his wits to guide his way. Stuck in the age of Whirlaway, swing dancing, and a peacetime draft, Joel begins a new life as the nation drifts toward
war. With the help of his 21-year-old trailblazing grandmother and her friends, he finds his place in a world he knew only from movies and books. But when an opportunity comes to return to the present, Joel must decide whether to leave his new love in the past or choose a course that will alter their lives forever. THE MINE follows a humbled man through a critical time in history as he adjusts to new surroundings and wrestles with the knowledge of things to come.
John can be found:
The Mine can be purchased at: