Indie Book Promos is happy to welcome Shaunda Kennedy Wenger to the blog! She's here to answer some questions and to share some information about her new book, Reality Bites, Tales of a Half Vampire.  If this sounds like something that you would be interested in, please use the buy links at the bottom of the post to pick up a copy.
IBP – If someone else were to write a blurb about your book, what would it say?
Shaunda – For a girl who may be half-dead, Mackenzie Bonaparte knows how grab life by the horns. While trying to show her vampire mother everything she definitely does NOT want to be (i.e., another vampire), she falls deeper toward discovering and accepting the magic that surrounds what (and who) she truly will become. A fun read for young teens in search of their own destinies.
IBP – Where would you live if you could live anywhere in the world?
Shaunda – Lake Winnipesaukee in New Hampshire. Put me near water and I'm bound to be perfectly happy; but put me on this lake, and I am at peace.
IBP – What is one random fact about yourself that would surprise your readers?
Shaunda – I allow my students to call me "Wenghead" in casual conversation. I tell myself this is a term of endearment. (This was a nickname they came up with, not me!) Oh, and I teach science…. Maybe that explains it.
IBP – What is your current guilty pleasure?
Shaunda – When I allow it: Double Stuff Oreos and a Diet Coke
IBP – Do you see yourself in any of your characters?
Shaunda – Sometimes it seems like my characters are expressions of me without any of the typical social norms and expectations that are put on adults. I suppose I have to be able to relate and understand my characters since they are quite a bit younger. I like to think that in some respects, I am still very young at heart. My tween years were loaded with fun, so that may be why I focus on these types of characters.
IBP – What part of the writing process do you love? What part do you hate?
Shaunda – I love editing! For me, this is the part where the details and characters come alive. But I hate middles. For me, middles are like Wednesdays. The middle of the week. It seems like an uphill battle to get through them sometimes, but after I do, I love sliding on into the ending—sometimes at full speed!
IBP – How did you come up with your premise for your books?
Shaunda – First and foremost, I always like to entertain. Secondly, I hope that by the end of my stories, my characters have grown in such a way that they will inspire and empower my readers to conquer whatever issues they may face.
IBP – Do you have an all-time favorite book?
Shaunda – I have many favorites, but one that always jumps to mind is Drowning Ruth by Christina Schwartz.
IBP – Do you prefer Twitter or Facebook?
Shaunda – Twitter!! I can be found at Wenger13
IBP – Morning person or night owl?
Shaunda – Neither. Lately, it seems like I hit my peak mid-day; although generally I don't have any trouble waking up early for work and finishing the day off with an evening run at 9 or 10pm. Maybe I'm more like a sunflower—I just follow the sun.
IBP – What projects are you currently working on right now? Would you mind sharing them with us? 
Shaunda – I have quite a few projects in the works. A railroad cookbook is nearly ready for publication; another middle grade novel dipping into magic has been started; and I hope to begin the illustrations for my next chapter book this fall.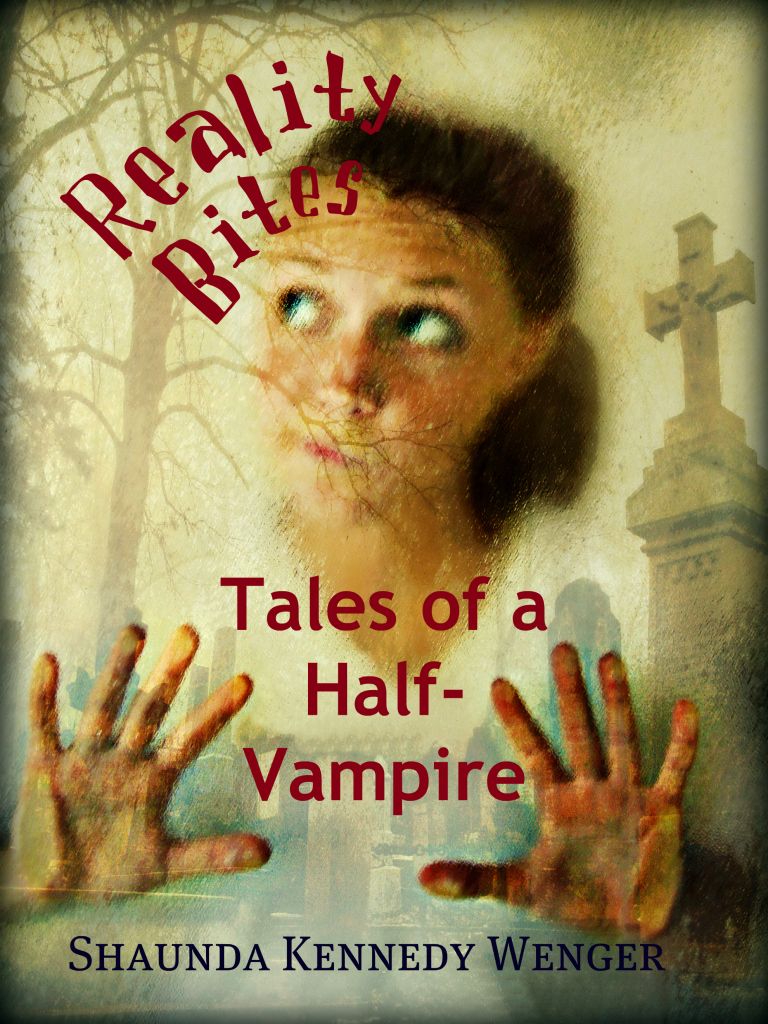 Reality Bites, Tales of a Half-Vampire
Growing up in a family of vampires, witches, werewolves, and other assorted embarrassments can be tough on a girl who is just trying to be normal and fit in, especially if the family has other ideas. When the school plans a Halloween ball, dressing up proves to be a lot harder than it should. MacKenzie has high hopes to at least talk with the boy she likes, but first she has to make it out of the house ALIVE, or at least looking like she's not Half-Dead.What is a "good" girl to do? When reality bites, she may need more than a little bit of family MAGIC to see her through.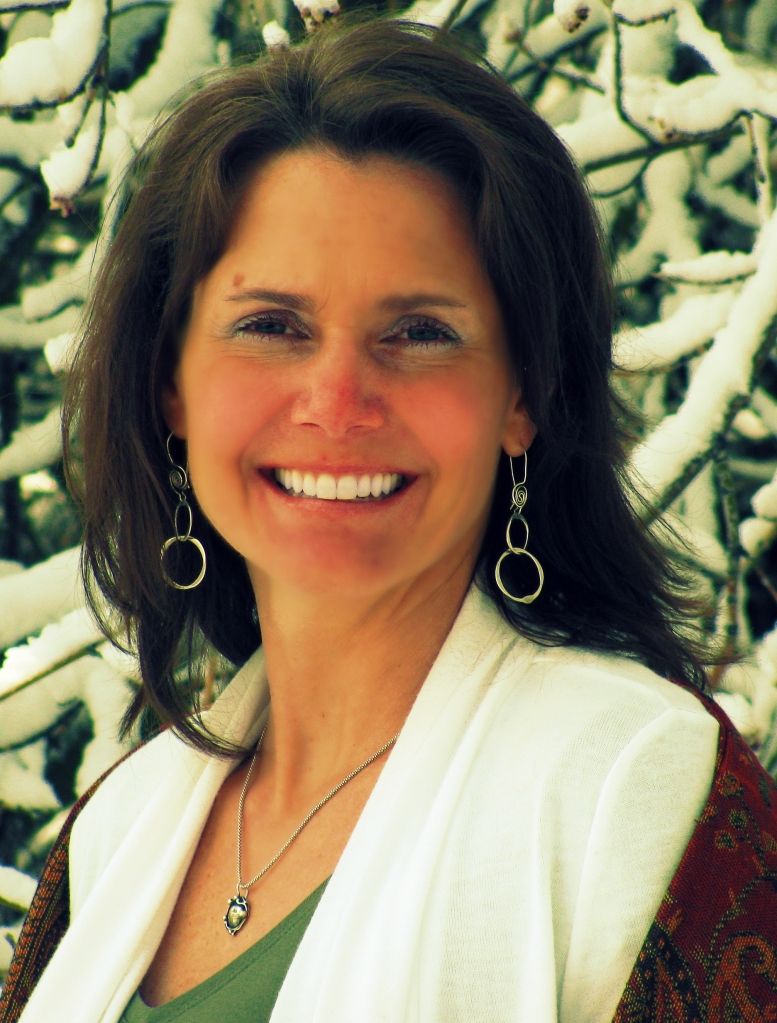 Author bio:
Shaunda Kennedy Wenger is the author The Ghost in Me and the award-winning Little Red Riding Hood, Into the Forest Again. She is also co-author of The Book Lover's Cookbook: Recipes Inspired by Celebrated Works of Literature and the Passages That Feature Them. Her other children's books include In Black Bear Country, Caterpillar Can't Wait, and How Many Muffins, which are published for the educational market. Her children's poems have appeared in Babybug and Cricket magazines. She recently received the honor of being accepted to the Teaching Artist Roster for the Division of Utah Arts and Museums. When not teaching, she busies herself with whipping up another novel dipping in the world of magic.
Shaunda can be found: