Building Your Book ProductionTeam
I'm intentional about gathering my teams. I have several: my health team, (primary care doctor, dentist, optometrist, chiropractor, massager, physical therapist and mental health therapist, followed by various specialists as I've needed them.) I've got a financial team, a home maintenance team, a professional development team.
And I've been building my book production team. What a wonderful process, to have each person in this role group appear in my life just when I need them! Not that I didn't have to look—I did—but when I needed them and asked them, they came.
When I started this journey as a writer I didn't really know what, or whom, I needed beside a computer and a lot of time and coffee. The roles became obvious over time, and whether you self-publish or traditional publish, every writer should consider recruiting these people in this modern age of intensive manuscript development.
Here they are:
Beta readers: the best betas represent your potential target audience. I love it when I can get another writer to be a beta-reader, but I'm also aware they often DON'T represent the audience who would buy my book. I've collected several wonderful beta-readers who are there for me with every book, giving me real-world reader feedback: These ladies and gentlemen give me the 'straight dope' on whether the first draft is working or not from a reader perspective. I also have a couple of writer's groups I give samples to for feedback.
Expert readers- these are your consultants, various folks with the kind of background you need to lend authenticity. I am thrilled to have some wonderful experts on my team: a police sergeant here in Hawaii, representative of the female law enforcement experience and multicultural challenges; and a detective and writer from Texas who gives GREAT coptalk and procedural feedback. They are busy doing the job I'm only imagining, and give their input for free, because they want their work to be accurately represented.
Professional editor- many writers I know try to skip this step to save money, or because they are good at reading other people's work and think they can do theirs as well. I DISAGREE. In fact, while I can line-edit my own work, I find I cannot/ will not do without the eagle eye of my professional editor. She spent years as a mystery/suspense editor for books about to hit the market; she knows what works, what sells, and does a fantastic job of analyzing my books for overall plot problems, dangling clues, inadvertent cutting of the suspense (my prime crime! Augh!), character inconsistencies, and the dread "telling not showing." I never send her anything I haven't worked to death myself; and I am always shocked and grateful at how much she finds for me to improve.
If you haven't got a good editor, get one. They're worth their weight in gold, because we're too close to our work to really see it. (Plus, in this self publishing era, you need someone with more expertise than a beta-reader to give the thumbs-up that gives you confidence to press the "Print" button on a new book.)
Copyeditor: I recently added a new person to my team in to do this for me, and I'm excited to deliver my "finished" MS to someone else for that final comb-through. One of the biggest problems with Indie books, in my opinion, is the plethora of typos, grammatical mistakes, and other bugaboos that undermine a quality reading experience.
Agent: whether you go 'indie' or traditional, agents are still a huge asset. I've had two, and they've helped me improve my manuscripts, provided market information, and tried like hell to sell my books. I love 'em for believing in me and trying so hard (though we still haven't found the right deal.)
Cover Designer: find a graphic artist who can do this. Very few writers really have the skills to design a decent cover and some things are just really better done by professionals. Lots of people think they can do their own covers; I just disagree. I think a good cover, while expensive, easily pays for itself in better sales.
Inputting, formatting and book design: I hate this techie stuff and I respect those who figure it out. I can't. I am happy to pay not to have to deal with it.
Website designer: Yeah, I know. ANOTHER PERSON??? Well, at a certain level you really want to look professional, and I just didn't have the skills to do a professional level site. I did okay for the first couple of years with a wordpress blog, but when I took the leap to "professional" it was worth it to have all the bells and whistles and a beautifully-coordinated look between my website, book cover, email template, and Twitter. Do you know how to do that? I didn't either.
Public Relations/Promotions person- I hired one with my first book but found I did just as good a job marketing my book myself. Read all about my method on Building an Author Platform that can Launch Anything, my 99 cent minibook on the subject.
Who do you have on your "team" and who can you do without? Did I forget any role group that would be helpful?
About Toby Neal: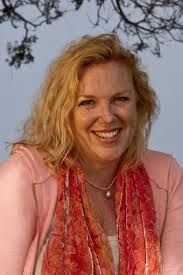 Toby Neal was raised on Kauai in Hawaii. She wrote and illustrated her first story at age 5 and has been published in magazines and won several writing contests. After initially majoring in Journalism, she eventually settled on mental health as a career and loves her work, saying, "I'm endlessly fascinated with people's stories."
She enjoys many outdoor sports including bodyboarding, scuba diving, beach walking, gardening and hiking. She lives in Hawaii with her family and dogs.
Toby credits her counseling background in adding depth to her characters–from the villains to Lei Texeira, the courageous and vulnerable heroine in the Lei Crime Series.
Find Toby on:
Books available on Amazon
Blood Orchids     *     Building an Author Platform that can Launch Anything