Indie Book Promo is happy to welcome Jennifer McBride to the blog!  She is here to share a guest post and to talk about her books.  If one or more of them sound like something you would enjoy, use the buy links at the bottom of the post to pick up a copy or two!
Why do I write the "Good" write?
By Jennifer McBride
I always thought nonfiction writing was the bookish boring cousin to novel writing. I imagined that novelists were world-traveling eclectics, struck by wild and chaotic inspiration and physically adaptable to days without any nourishment but whiskey and cigarettes. Nonfiction writers were the clipboard-carrying rule-followers. In other words−the "Good" kids.
But, when I started writing in earnest a few years ago, I found that my best work was nonfiction. (I also sighed heavily a lot during those days at my lack of Bohemianism.) Then I discovered that nonfiction has a tremendous capacity to change lives−as much or not more capacity than fiction. And when I sat down to think about why I wrote, and why I wanted to write, I realized it was for one primary reason: To make sense of the world around me. Very quickly I discovered, though, that an incredible and accidental by-product of writing to understand the world around me was that others could understand, too.
It's no secret that I wrote Touching the Trees in order to make sense of a failed long-term marriage and all of the decisions (or passivity) that led me to that point in my life. I wrote it in metaphors, with each chapter reflecting something I'd witnessed that made sense of what I'd experienced. Cape of Leaves' title comes directly from the final chapter of Touching the Trees and describes the imaginary cape of leaves I let flutter out of my fingers at the end of that particular journey.
After those two books, I found additional writing inspiration after a close family member was diagnosed with Multiple Myeloma. I'd never heard of the disease and was hundreds of miles away from the family, feeling quite helpless. So, I worked with the Multiple Myeloma Research Foundation to create Basement Daisies as a fundraiser for the organization. The original basement daisy was a flower I found growing in my basement, in the dead of winter, in a pot that had been brought in and unnoticed for several months. It was a miracle and became a symbol for faith in the unknown.
My most recent book, Child Less Parent: "Snapshots" of Parental Alienation was borne from the constant, years-long struggle I've witnessed in one father's life. Until recently, I had no idea that the idea of Parental Alienation existed, let alone known anyone who was a victim of it. I wrote Child Less Parent for other fathers and mothers who may be experiencing PA and not realize it. The book offers advice for preventing increased alienation, mending broken parent/child relationships, and moving forward when realistic hope of reconciliation isn't possible. The book has drawn international attention for its straight-forward information and illustrative photos.
All of my books have a purpose beyond entertainment. It's incredibly gratifying to be able to write something that makes a difference – whether it's in one person's life, many people's lives, or even just my own. I look forward to continuing this writing adventure in my next non-fiction project, which explores the relationship between popular pop philosophy and neuroscience.
If you have any questions about any of my books or would like to suggest a topic, feel free to contact me by email at
touchingthetrees@gmail.com
. I'm so grateful for your readership!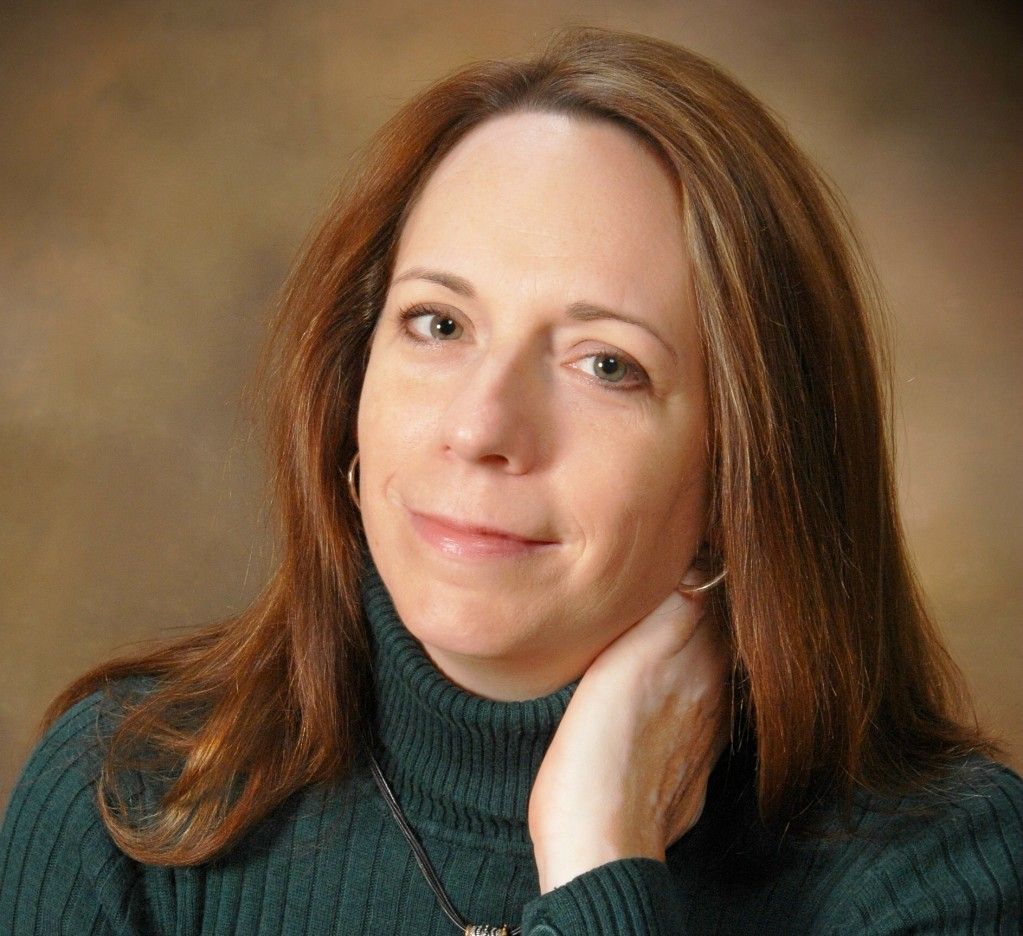 AUTHOR BIO
Jennifer McBride has been a writer and photographer for over 20 years.  In that time, she has written numerous articles for online newspapers and blogs.  In addition, she has self- published four books: Touching the Trees, Cape of Leaves, Basement Daisies and Child Less Parent: "Snapshots" of Parental Alienation.
A lifelong writer, Jennifer began creating in earnest when her children entered school. Soon after, she joined The Loft Literary Center in Minneapolis and developed a passion for nonfiction and novel writing. Then she began blending her poetry with her photography to create her two most recent books.
Most recently, Jennifer has been completing her debut novel as well as developing her writing-infused photographic art. "Each image tells a story," she says. "In the Basement Daisies Collection, each affirmation is drawn from the subject of the picture. If I see an embrace in the leaves, I write about an embrace. If I see blessings in each individual flower petal, I write about that." The Hope Collection, which includes photos from Child Less Parent, is currently in development.
Jennifer McBride can be reached by email at:
or via social media: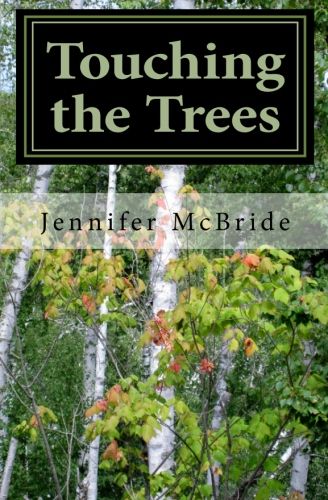 1. Touching the Trees
(Blurb) With wit and sensitivity, Jennifer McBride has captured the gamut of emotions that accompany a rebirth of identity. From a traumatic, life-altering decision as a young woman through a long-term marriage that ultimately ended in divorce, she seeks out the truth of her life — who she was then and who she wants to be now. Praised for her ability to take an ordinary situation and learn indelible life lessons, Jennifer McBride touches people who are in transition — from married to single, from single to committed, from mired to free, and from fearful to joyous. Each chapter is beautifully crafted to allow the reader to pull what he or she needs from the experience. Taken as a whole, though, the book offers a story that is unerringly honest and powerful. It resonates with hope. "Jennifer McBride's writing is insightful, thought-provoking and comforting all at the same time. 'Plastic Bags' seems to be written especially for me and about my relationship. Thank you for giving a voice to the thoughts in my head." — Shannon Stewart Heer, House Springs, Missouri
2. Basement Daisies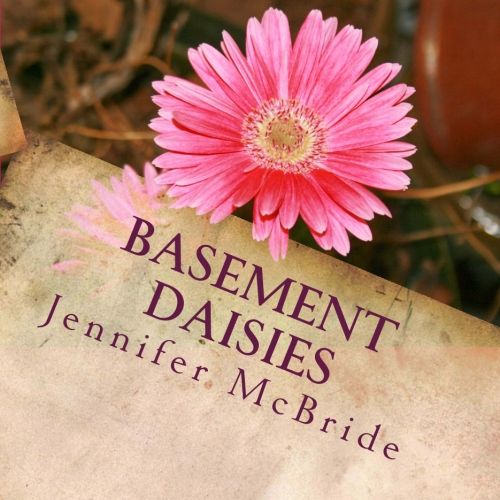 (Blurb) Basement Daisies is a collection of affirmations and beautiful photography, designed to bring hope and joy to anyone who is suffering, particularly cancer patients and their families. Originally created as a way to raise awareness of Multiple Myeloma, Basement Daisies reaches anyone who needs a boost.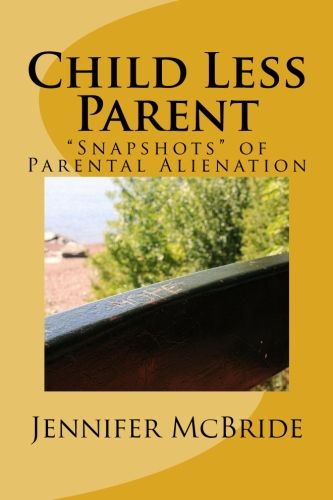 3. Child Less Parent: "Snapshots" of Parental Alienation
(Blurb) A must-have for parents in high conflict divorce. Child Less Parent: "Snapshots" of Parental Alienation provides vital information, education, and support to divorced/divorcing parents and their extended families. Parental Alienation causes children to reject one parent after a divorce or separation and is often considered a form of child abuse because of the negative psychological impact it has on kids. Many "targeted" parents don't seek help because they are fearful of losing their children permanently or are ashamed of their situations. Child Less Parent: "Snapshots" of Parental Alienation breaks down the barriers preventing parents from seeking help by providing clear and easily understood information. Accompanied by vivid photographs, Child Less Parent affirms the value of the targeted parent and offers hope to struggling families.
4. Cape of Leaves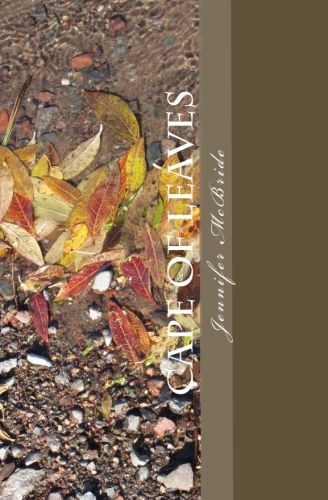 (Blurb) Cape of Leaves is a compilation of poems that touch people in many types of life transition. Poems about relationships, spirituality, rebirth, young love, therapy, and even a friend"s battle with cancer bring together vivid images of a search for the truth of our human experiences. Inspired by the accessibility of Billy Collins' and Mary Oliver's poetry, Cape of Leaves reaches readers who might not otherwise read verse. "There is something so true about 'The Pink Bow.' My heart soars whenever I think about the strength it takes to listen to one's own heart. I'm always searching for that same courage." – Carol N., Minneapolis, MN.