Indie Book Promo would like to welcome Herb Schultz to the blog.  He's the author of several books, but here to day to share a guest post and also to share some information about his book, Sometimes the Sun Does Shine There and other Stories.  If this book sounds like something that you would be interested in, please use the buy links at the bottom of the post and pick up a copy!
Twins by Herb Schultz

I have a fascination with identical twins, especially conjoined (Siamese) twins – the story opportunities seem boundless.  Several years ago I read "The Two," Irving Wallace's well-researched biography of Eng and Chang Bunker – the original Siamese Twins.  Of all the details of their picaresque lives, the fact I found most compelling was that both men had married sisters and sired 21 children between them.  I struggled to comprehend living in the constant presence of another person, enjoying nary a second of privacy, concluding at first that the experience must be intolerable.  But like those born blind who don't consider their sightlessness a disadvantage, I suppose two people attached from birth may consider it a normal condition – at least for themselves.  Perhaps if such people were to be separated later in life they may succumb to a kind of anxiety associated with chronic adjustment disorder.
My first novel, "RonnieandLennie" (yes, the words are conjoined) explores the lives of two boys lashed together by a band of flesh who join a world that is unprepared to separate them.  Seemingly chained for life in a rural backwater of North Carolina, Ronnie and Lennie unexpectedly break free, but life apart is not all it's cracked up to be.  Serious trouble descends upon the boys, and they find themselves prisoners of another kind.  To prepare for the novel I researched the lives of many conjoined twins and found a wealth of material in the sad story of Daisy and Violet Hilton, women joined at the hips who appeared in the famous cult film "Freaks" by Tod Browning.  The Hilton sisters also starred in an obscure movie "Chained for Life" in which one is accused of murder.  Of course the hand-wringer is whether and how to punish the criminal while treating harmless the innocent bystander.  This same situation was postulated in Mark Twain's "Those Extraordinary Twins" in which the judge concluded, "I cannot convict both, for only one is guilty. I cannot acquit both, for only one is innocent. My verdict is that justice has been defeated by the dispensation of God."  Dig up a rare copy of "Chained for Life" if you want to find out how the Hilton Sisters fared.
In my third novel, a story of deceit, connivance, despair and revenge titled "Double Blind Test" I returned to the deployment of identical twins.  This time Tracy Shepard, an expert in the art of negotiation offers to help the owners of a small pharmaceutical lab resolve a difference between them that is holding up progress on a breakthrough drug. She is compelled to help the owners of the lab – identical twins named Fischer and Fletcher Cuttbate – because their drug is meant to cure an insidious eye disease that afflicts tens of thousands of people, including her father. In the course of her mediation efforts Tracy discovers disturbing evidence of fraud, and soon she finds that nothing is as it seems. 
The twins of "Double Blind Test" aren't conjoined.  In fact, they might not even be twins.  Who knows?   You'll have to read the book.    
*     *     *     *     *
Herb Schultz is a graduate of Gannon University and Syracuse University, and has spent more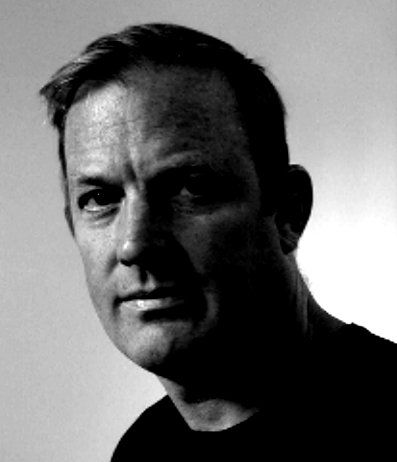 than 30 years in the technology industry specializing in supercomputing. He lives in New York and is the author of the novels "RonnieandLennie", "Architect's Rendition", and "Double Blind Test," and the award-winning short story collection, "Sometimes the Sun Does Shine There and Other Stories".
"Sometimes the Sun Does Shine There and Other Stories" is a collection of five twisted tales of deceit, despair, decadence, derision and revenge. The anchor story presents Larry, a stooper who picks up discarded tickets at the racetrack hoping to find a winner among the detritus. He is tormented by Vic, a vicious thug who puts him in the hospital where he meets a thoughtful caregiver and closet artist named Maddie. Larry soon discovers he and Maddie have something in common: both are victims of Vic's evil inclinations. A bizarre turn of events puts Larry in a position to rise up from the racetrack floor and recover his dignity.
The other stories involve a grocery store robbery that exposes a fiend, a screenwriter on a mission who instead meets a minor character from a major motion picture, a bratty bond trader who tries to mend a fractured relationship with his upstairs neighbor, and a pair of scientists who invent a device that scrambles their futures.
"Sometimes the Sun Does Shine There and Other Stories" is the winner of the 2012 Indie reader Discovery Award for best short story collection, and was a two-time finalist in the 2012 Next Generation Indie Book Award and the 2011 USA Best Book Awards.
Herb can be found:
Sometimes the Sun Does Shine There and Other Stories can be purchased at: