Indie Book Promo is happy to welcome Jackie Chanel to the blog! She's here to answer a few questions and to share some information about her book, Untitled.  If this book sounds like something that you would be interested in reading, please use the buy links at the bottom of the post to pick up a copy or two.
IBP – If someone else wrote a blurb about your book what would it say?
Jackie – Untitled is a familiar tale with a few curves. Aiden is a flawed character who just happens to be a white boy with an affinity for the blues. Aiden's journey is a fascinating ride if you're in the mood for an easy read with likeable characters.
IBP – State a random fact about yourself that would surprise your readers.
Jackie – I am one of those people who are great on Social Media like Twitter and Facebook but in real life, I am completely socially awkward.  It's embarrassing.
IBP – What's your current guilty pleasure?
Jackie – Trashy reality TV and celebrity gossip.  Even when I know it's fake or I feel like I've lost some brain cells after watching, I still do it and I can't stop.
IBP – Do you write at a laptop/desktop or do you write freehand?
Jackie – I write everything, from blog posts to to tweets, freehand.  The story that I hand write isn't usually the exact same story you'll read on your Kindle.  It goes through a magical transformation as I'm transferring it from my notebook to Word.
 IBP – What's your favorite part of writing a book?
Jackie – My favorite part is creating characters.  I can pretty much make them however I want them to be.  I get to decide if my hero is going to be the most awesome guy in the world or the biggest jerk you ever met.  Sometimes, he can be both.
IBP – Do you see yourself in any of your characters?
Jackie – I do!  I didn't do it purposely, but I've noticed that my female characters relect a lot of my own personality traits as well as my obsession with shoes.  I just notice that a few weeks ago when I was reading the character outlines that I'd written.
IBP- Did you do any research before start or during of the writing of the books?Jackie – I'm a stickler for facts and making sure I get my details straight.  Before I started writing Untitled, I researched everything I could about guitars.  I even went to guitar shops and played around with a few just so I could accurately describe how it felt when Aiden held his guitar.  I constantly look up details and fact check as I'm writing.
IBP – Are there any new authors that have grasped your interest?
Jackie – I don't know how new she is, but I started reading Ann Charles last year and I love her books!  I will read anything that she writes including tweets and Facebook posts.  Her Deadwood books are phenomenal!
IBP- Do you prefer Twitter or Facebook?Jackie – I've been on Twitter for so long now that my instinct is to say Twitter.  However, most days, I actually prefer to use Facebook to interact with my friends, fans, and fellow authors.
IBP – Vampires or werewolves?
Jackie – Vampires of course!  Vampires are HOT!  Eric from True Blood, Damon from The Vampire Diaries…BRAD PITT! The list is endless.
IBP – What piece of advice would you give to your readers?
Jackie – My advice would be…if you have a dream or ever wanted to do something and didn't, no matter how big or small, go for it.  Take the time to do what you love because nothing feels as good as seeing a dream come true.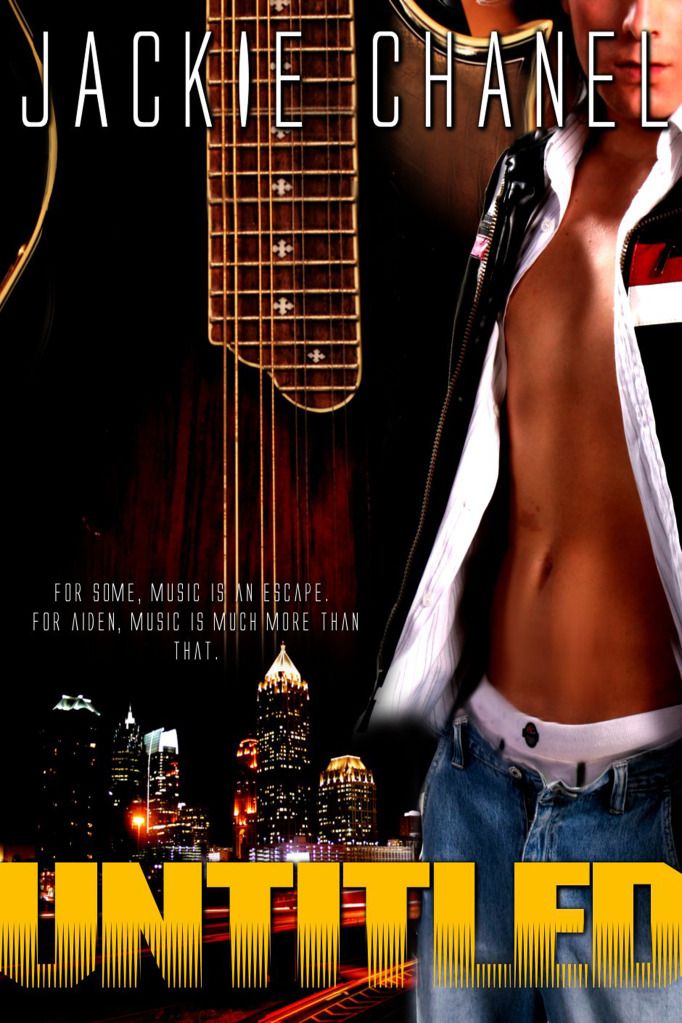 Excerpt
Halfway through his set, the announcement that I'd been impatiently waiting for came over the PA system.
"It's that time…what we call a blues jam!  I know there's someone out there who wants to jam with us! Come to the stage, plug in, grab some sticks and let's jam!"
I rushed the stage like a thirteen year old girl at a New Kids on the Block concert.  Paulie was right behind me.
I picked the amp closest to Joey Clausen and plugged in Dee-Dee.  I played a few cords to check that she was tuned properly.  She sounded perfect.
The bass player, a smooth looking older black man, looked me up and down and started to snicker.
"You sure you want to do this, kid?" he asked.
"Hell yeah," I muttered, slightly offended by his snicker.
"This is a blues jam session," he added as if I didn't know.  "This ain't no Guns N Roses concert."
"I wouldn't be up here if it was," I replied shortly.
"White boy thinks he can play the blues, huh," he gaffed.  "You must think you're Stevie Ray or something."
I shrugged my shoulders.  "You must think that."
I took a few steps away from the dude.  Now I was nervous.  I know how I look to the all black band.  After all, I am just a white boy in a Hendrix t-shirt, cargo shorts, and Nikes with no socks holding a guitar.  There aren't many of us who play the blues.  Looks can be deceiving, because I can play.
I don't care that I look different from other Blues players.  Who says that all Blues players have to be black and from the South?  However, the bass player's assumption that I'm trying to be like Stevie Ray made me feel a little apprehensive.
I'm not trying to be like anyone.  There are tons of guitarists that influence me, but I like to think that there's a distinct difference between me and them.  I got nervous…more like terrified.  I could be a great blues guitarist, but what if no one accepts that style of music coming from me, a white kid from the suburbs?
BIO:
Jackie Chanel is a contemporary romance author and self proclaimed badass.  Her writing career began in high school when she began writing short romance stories about her celebrity crushes.  Her very first novel was penned while she was a high school senior in Youngstown, Ohio.  She insists that no one will ever read it.
Jackie studied at Georgia State University and currently lives in Atlanta, Georgia.  When she's not writing or daydreaming, she can often be found drooling over the latest Chanel shoes or reading on her Kindle with a cup of coffee in hand and a little Mayer or Hendrix in the background.
Her characters are a reflection of the people she has encountered along her writing journey and her books are often inspired by her favorite thing, music.
 Jackie can be found:
Untitled can be found: