Indie Book Promo is happy to welcome Kane, author of Aleron to the blog.  He is here to answer a few questions, and share some information about his book.  If this sound like a book that you would be interested in reading, please use the buy links at the  bottom of the post to pick up a copy!
IBP –  If someone else wrote a blurb about your book what would it say?
Kane – "Chilling vampire action and intrigue in a well-realized historical fantasy setting."
— E.E. Knight, author of the Vampire Earth and Age of Fire series
IBP – Tell me a little about yourself.
Kane – I consider myself a true story teller. I love to entertain through the written word, whether that word is a collection of words penned for a novel or a collection of scenes in a screenplay. I want to provide an escape for those tired of the everyday rat race and in need of a twist in their reality.
IBP – Did you always know you'd be a writer or did it just happen?
Kane – Even though I've been writing since grade school, life began to crush my creative desires pushing further and further toward normalcy and away from what made me happy. After countless educational hours coupled with years spent in Corporate America, I found myself being unfulfilled and wanting much more. It was an outer itch that became an internal inferno that could not be easily extinguished. I had to began writing. It was the only way to calm the voices.
IBP –  Do you listen to music while you write?
Kane –  Indeed I do. Depending on the mood I am trying to convey on paper, the music tends to match creating a surreal trance that grips me until I am done.
IBP –  What is your favorite part of writing a book?
Kane –  My favorite part is when I'm in an unstoppable creative zone. It is most comparable to the feeling Neo felt when he first saw The Matrix in its true form, then subsequently took flight! It is the feeling one gets when they are interlocked in a passionate embrace, building towards an end that barrels toward them and in one seemingly infinite moment of ecstasy, an explosion of physical, emotional, and carnal pleasure paralyze you into regretful bliss. Yes. That moment. I capture it every writing zone I plummet into. Whew! I need a drink!
IBP –  Do you see yourself in any of your characters?
Kane – The short of it, yes. The long: Most truly I believe every character imaginable contains either an imprint of their maker or possess some attribute of someone whom the creator has encountered, whether real or unreal. I have many sides, as well as you. Some of those characteristics are embodied by Aleron. Some by Vlad. Some by Mathias. My experience, and opinions of women fashioned Mynea, Pandora, Eliza, etc. They are all apart of me in one way or another. They are also a part of you and of all others who read this blog. They are all of us, thus none of us.
IBP –  What Inspired you to write Aleron?
Kane – Apart from my love of our undead cousin, it was their current perversion that sparked my desire to pen Aleron. My dear vampires were the objects of exploitation. They no longer scared people. People wanted to be them (and still do). They no longer lived in the shadows. Instead, they live right next door to the aristocrats of our society. They too have climbed the corporate ladder to success. Now they have fast cars, lots of money, filthy rich estates, and everything else we as humans could possibly want and yearn for. Thinking about it now, it wasn't too bad of a perversion. However, once my beloved vampire was depicted during sunlight, bare chested and sparkling, I drew the line! The fallen tree trunk that broke the camel in two! You don't believe me? See for yourself. http://www.youtube.com/watch?v=QHse6q92lb0  Thus, my hunger was intensified to deliver onto you a tale that would quench the blood-lustful voyeur in you while paying the proper due respect.
IBP –  Do you have an all-time favorite book?
Kane –  Yes I do. It is no secret that all true vampire lovers become fanatics of Anne Rice's Vampire Chronicles. I am a true fan. And my favorite is Memnock The Devil. Anne's descriptive depiction of the greater heavens is simply marvelous. She wittingly showed us the one person that could make Lestat's skin crawl, and rightfully so. I adore this book.
IBP – Where can fans find you?
Kane – Fans as well as critics can find me on FB: Aleron Kane, Twitter: Aleron11, or at www.Kanewrites.com. Aleron can be purchased at your local Barnes & Nobles, Amazon.com and a host of other online locations. The ebook is also available for your Nook, Kindle, Ipad, etc.
IBP –  Favorite place in the world?
Kane – Florence, Italia. I love this city. I was introduced to it through one of my favorite movies about Hannibal Lecter with his name sake as the title. The film was filmed in Florence and I visited the very spot where Hannibal allowed Inspector Patzi to revisit the gruesome death of his ancestor by the hands of the DeMedici family in the Piazza de Veccio. Florence is a nice, laid back town nestled in the middle physically and demographically between Venice and Rome. I love it!
IBP – What projects are you currently working on right now?
Kane – I am working on another novel under the working title Nephilim (the hybrid race between angels and women which were the very reason God unleashed a deluge upon the Earth during Noah's days.) The work of biblically inspired fiction is written in the style of the Greek Tragedy and will be on par with the Iliad. Wait for it! Next Spring.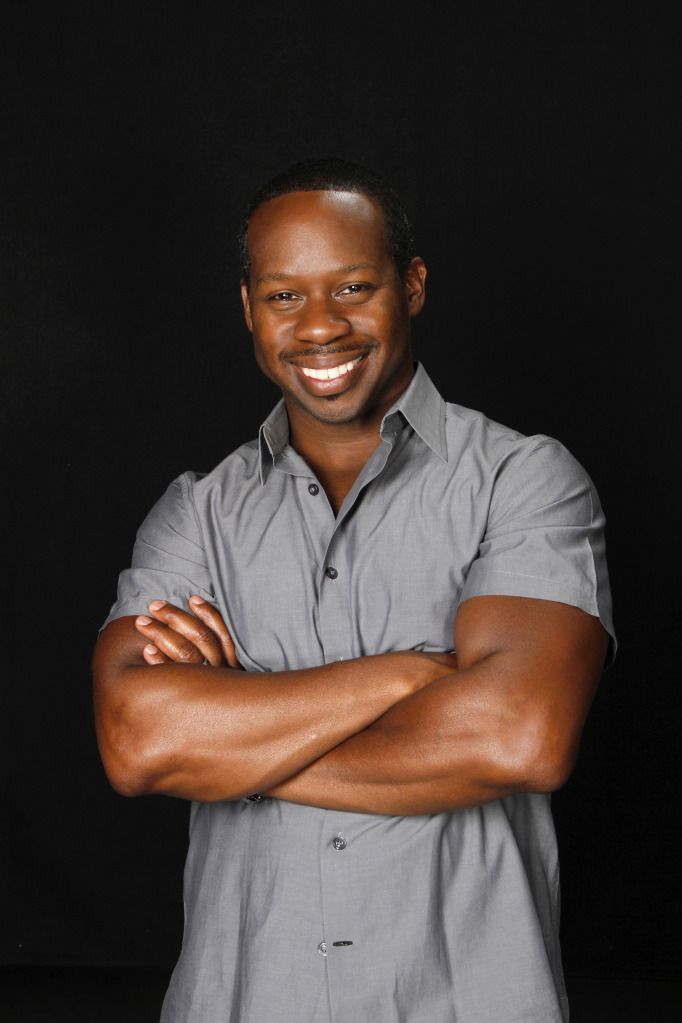 From
fantastical creatures and superheroes to Greek mythology and the undead, the fantasy world has captivated Kane since he was a young boy. He began telling his own stories through illustrations before he discovered his love and talent for writing. Kane has always enjoyed conducting the research for his stories, and he even convinced his middle-school classmates to spend 10 minutes in the dark in an abandoned building armed with only a tape recorder. Based on their reactions Kane wrote his first chilling horror tale and by the start of high school he had penned several short stories and the beginnings of a few novels.
After earning a dual degree in Mathematics and Psychology, Kane spent more than a decade in the corporate world working in senior management. One day, after realizing that he had veered away from his real passion, he decided to quit his job and dedicate his life to entertain- ing people through his writing. Kane traveled to Romania and Eastern Europe to learn more about the folklore, culture and history surround- ing vampires. Kane blended his experiences abroad with the workings of his imagination to create his award-winning first novel Aleron: Book 1 of the Strigoi Series.
When he's not writing, Kane travels and talks with readers around the world about his passion for storytelling and the vampire tradition. He also enjoys speaking at book festivals and contributing to writing workshops. Fans of paranormal and fantasy works welcome Kane into the club of talented up-and-coming authors in the genre.
Kane can be found: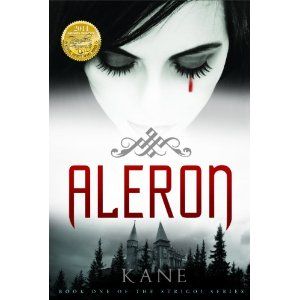 When Aleron accepts the gift of immortality from queen vampire Mynea, a blasphemy is born–to mankind and vampires alike. Having gone against the ancient creed forbidding the creation of male vampires, Mynea must hide Aleron for centuries, concealing him from the reigning vampire, Vlad, and his clan.As Aleron adapts to his unusual limitations, astonishing new abilities, and an insatiable lust for blood–the sweetest nectar of all–he and Mynea bring others into their fold, creating a coven. But when Mynea suddenly disappears, Aleron's blissful ever after begins to crumble. In his search for Mynea, he begins to piece together his own vampiric origins through the blood memories of others–and both trails lead to Vlad. Suddenly, Aleron's own immortality is threatened.
Aleron can be purchased at: