Indie Book Promo is happy to welcome Regan Black to the blog! She's here to share an interview with Slick Micky, one of the characters in her book, Tracking Shadows.  I hope you enjoy this interview and if this sounds like a book that you are interested in reading, please use the buy links at the bottom of the post to pick up a copy or two!
An Insider Interview with a Smuggler
Slick Micky is the notorious Chicago smuggler who has appeared in all five of the Shadows of Justice novels, but his own story -when he meets his soulmate – is what Tracking Shadows is all about. He's a bad boy, with a big heart. Now here are some insider details from the man himself:
IBP – How are you so successful at hiding?
Slick Micky – Well, the cool stealth suit I got in trade from Jameson (Shadows to Light) helps the most because I can walk around town practically invisible. It's great for checking up on the competition and street gossip. You wouldn't believe how many people want to take me out and take over my operation.
It also helps that no one knows my real face or identity, because I officially died years ago.
Most important is my loyal team. We're a family here and that commitment and mutual respect goes deeper than the profit sharing program. The girls know what it means to be a 'mule' for Slick Micky and the thugs on the street know what will happen if they mess with my girls.
Which keeps the target painted firmly on my back – where it should be.
IBP – Why Chicago?
Slick Micky – I was raised in Chicago, and I have excellent contacts on both sides of the law. I know the players here, but they don't all know me – at least not the real me. It's handy. More importantly, knowing every street and alley means my team can make their drops without as much chance of getting caught.
Chicago is also a central hub so it's convenient for shipping and receiving contraband from all across the nation and even Canada.
IBP – What made you turn to smuggling?
Slick Micky – Well, after two attempts on my life, I thought it prudent to stick to the shadows. Smuggling is lucrative and our particular operation has grown enough to give lots of people (primarily women) a safe alternative to literally dead-end jobs on the street.
IBP – Why do you deal in coffee, sugar, and nicotine?
Slick Micky – Because come on, coffee and sugar aren't going to kill you. When the government started regulating this stuff we all thought it was a joke. Seriously? Legislating caffeine intake limits? I guess no one in Congress pulls all-nighters anymore. Running good, full-caff coffee feels more like a public service (though I make a tidy profit). And I work with enough women to know the value of real chocolate.
I know smoking is deadly in the long run, but it's a choice and I guess being an entreprenuer means I believe people should have the privilege and accept responsibility to make those choices. To be fair, nicotine is only a tiny fraction of our business. We run cigars and cigarettes, but that's the easy part. In this era it takes a brave person dedicated to the habit to smoke them.
IBP – How do you maintain such a hard-core reputation when you're not really dealing the hard stuff?
Slick Micky – Street cred and a solid rep is everything on the street these days and it isn't easy to stay on top in Chicago's underworld. I have to appear invincible to protect my mules and keep the business going.
Being born into the shadier side of legal industry means I have the connections to deliver anything you want that the government says you can't have, but I don't handle the hard stuff directly – I just make it look good for the client.
IBP – Do you have any hobbies?
Slick Micky – Keeping the business going takes most of my time, but I've been doing more martial-arts type training since Jaden (Justice Incarnate) started teaching self-defense classes to my team.
I'll confess my newest, and favorite hobby, is searching out unique quality teas for Trina. I never thought I'd fall in love with a woman who doesn't drink coffee, but then, I never planned to fall in love at all. Love is risky – professionally and personally – but I found someone worth taking the chance. Or rather, she found me.
And now, let me share this recipe for a Sweet Mocha Coffee Cooler.
This is an easy-to-make and delicious coffee drink that is one of our favorites on a hot summer day here in Chicago. We make it with full-caff of course, but do what works for you.
Ingredients:
1 cup of freshly brewed coffee
1 cup of softened vanilla ice cream
1/4 cup of crushed ice
2 tbsp of chocolate syrup
1.  First, brew your coffee and set it aside to cool.
2.  Pour the cooled coffee, ice cream, ice and chocolate syrup in a blender.  Blend at a medium speed till just mixed.
3.  If too thick, add additional ice cream by spoonfuls to thin. Mix using short pulses in the blender.
4.  Pour into a tall glass and enjoy Slick Micky's  Sweet Mocha Coffee Cooler. And don't forget the spoon.
Tracking Shadows

blurb:

When your past becomes your future you'll find yourself Tracking Shadows:

In Chicago, Slick Micky is the king of smuggling. Known to deliver anything, anytime, anywhere, he specializes in caffeine and sugar and works in the anonymity of shadows. But recently an old enemy is tired of waiting for Micky's empire to crumble and has called in the best assassin in the business to take him out.

Trina Durham is an assassin with a sterling reputation, thanks to her unique ability to induce deadly hallucinations. When Slick Micky killed her best friend, she left Chicago – forever. She's back now, unable to resist the perfect opportunity for vengeance. But no one warned her Slick Micky might as well be a shadow. Or that shedding light on the man and his secrets would put both her heart and reputation at risk.
Author bio: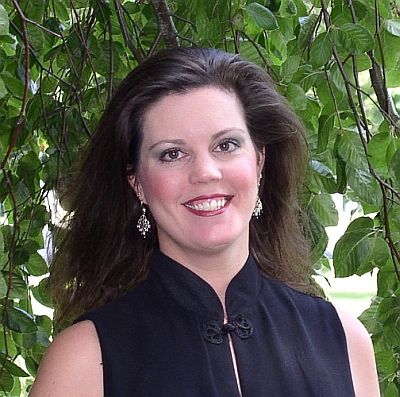 A recipient of a 2011 Reviewer's Choice award from the Paranormal Romance Guild, Regan Black is dedicated to crafting action-packed paranormal romance and urban fantasy novels so readers can savor a fantastic escape from the daily grind. "My mission is to deliver stories from the heart, full of unforgettable characters who know what they want and are willing to risk it all to reach the goal." Raised in Nebraska and California, she has moved around the country with her military husband and counts the minutes until both kids are in college and her biggest domestic challenge is writing with the 'assistance' of her two cats and three retired greyhounds.
Regan can be found: